assistant_photo
Pattysnailsshop

Phone No :
06-41 860 382
assistant_photo
Pattysnailsshop

Phone No :
06-41 860 382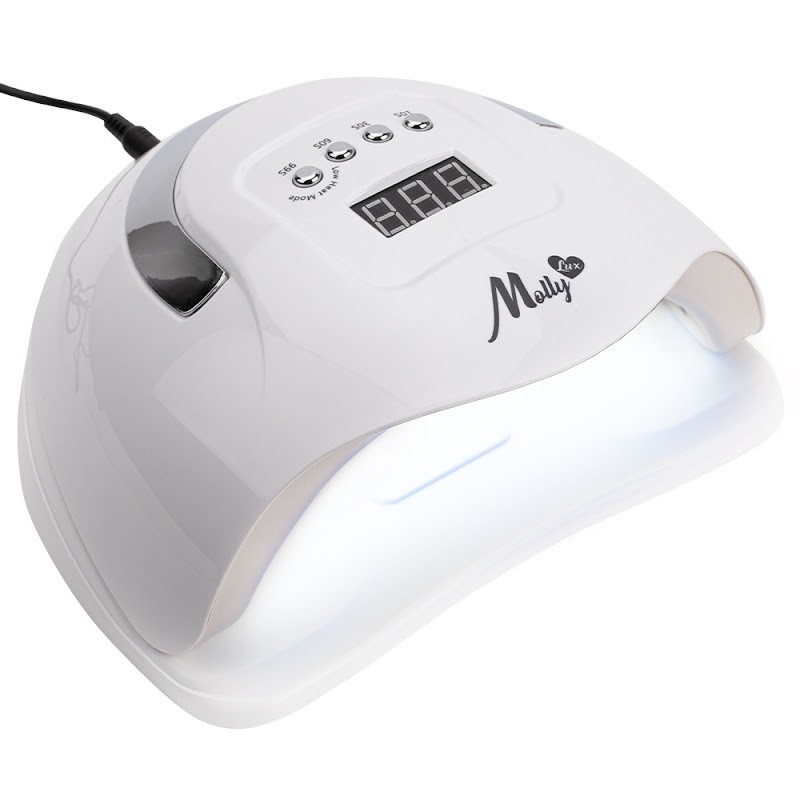 
MOLLY LAC 180W UV/LED nagellamp
Deze Led/UV lamp heeft 57 gelijkmatig verdeelde LED's met mega power en is dan ook een van de grootste 180W lamp die op de markt is 
perfect uitgehard product,
ook op de duimen
Gelijkmatige uitharding
Het onderste deel kan verwijderd worden wat handig is voor het lakken van de teennagels en of een pedicurebehandeling.
Levering en Verzending

Voor 2 uur besteld de volgende dag mits op voorraad. Gratis verzending vanaf €100,-
De lamp heeft een infrarood bewegingssensor.
Ingebouwde timer met handig LCD-display: 10s, 30s, 60s, 99s (Low Heat Mode)
Een continue modus geactiveerd door een bewegingssensor (120sec)
No customer reviews for the moment.